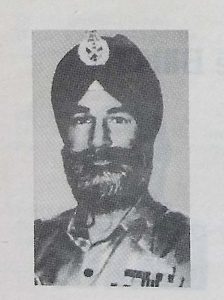 TO THE
SIKH MARTYRS OF JUNE, 1984
And
DEDICATE THEMSELVES TO THE GREAT
CAUSE FOR WHICH THEY
LAID THEIR LIVES
The Lucky star Manufacturers of Fabulous Choices in Women's Wears At A
Sensational Low Costs.
ALSO ANNOUNCES
The Opening Of Lucky star Sports
And Social Club at Yuba City.
The Membership Of The Club Is In Progress.
The Annual Fee For Social Club Is $10.00.
The sports wing of the Club will include weight lifting and other required sports facilities.
The annual fee of $150.00 will be charged.
There will be no other charges on any sports item during the whole year.
FOR FURTHER INFORMATION, PLEASE CONTACT:
Bobby Dhaliwal
3360 Industrial Drive
Yuba City, Ca. 95991
(916) 673-8282