Brief History of World Sikh News 1984-1996
June of 1984 will always be remembered as a [terrible event] in Sikh history. In the first week of June, the Indian Army launched a full-scale attack on the Golden Temple, the holiest of the Sikh holy place of worship. The army's pretext was flushing out Sikh militants from the Golden Temple. The overwhelming numbers of victims killed were, however, ordinary devotees who had come to pay obeisance to the fifth Sikh guru on the anniversary of his martyrdom.
The 1984 Indian army's attack on the Golden Temple, as well as attacks many other Sikh Shrines to follow, shocked the Sikh diaspora. Thousands of Sikhs were massacred in the Golden Temple, including women and children. The Indian government attempted to suppress the news of their dastardly act worldwide.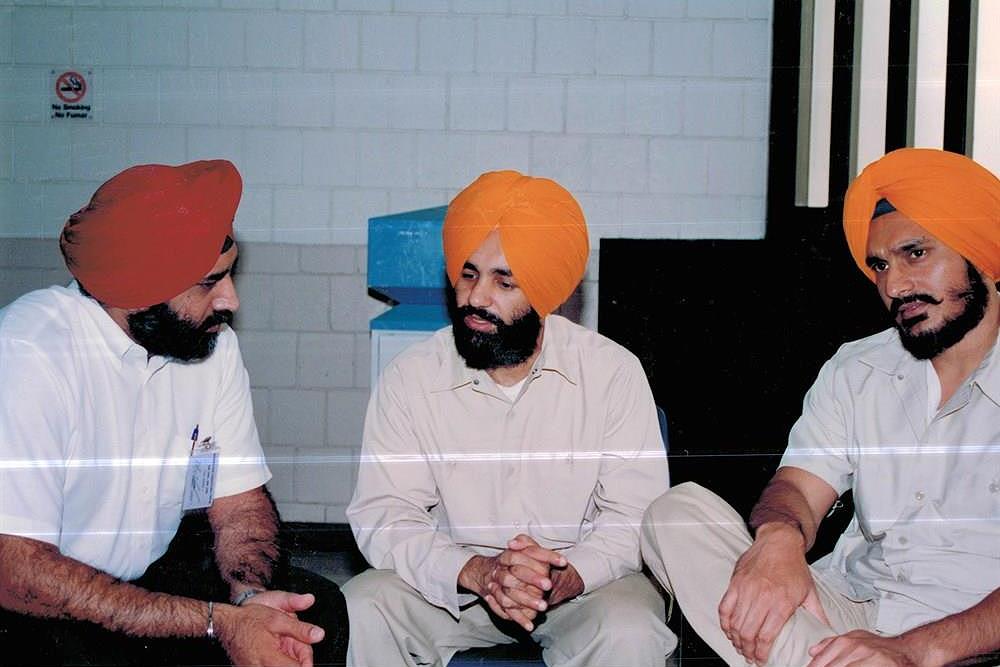 Gurinder Singh Grewal's interview with Ranjit Singh Gill and Sukhminder Sandhu in New York jail.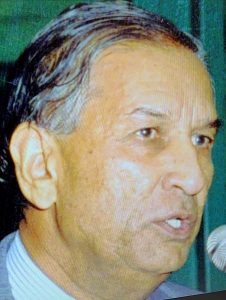 When I first heard the news of the attack, I was coming from Canada with my family. As we reached home I called my uncle Amrik Singh Gill. A meeting was called by Mr. H.S. Dhatt, who was the secretary of the Gurudwara in Stockton, California. Several hundred Sikhs from all over Northern California attended. The room was filled with both anger and sadness. We were caught by surprise. There was no justification for massacring the Sikhs who had come to pray at the Golden Temple. This was an attack on our religion. What could we do to help our brethren back home? What could we do to prevent this from happening again?
There were many ideas borne at this meeting, and I and others took action on one in particular: It was vital for there to be Sikh media. We considered a newspaper or maybe even a radio station. Sikh revolutionaries in the past had published a newspaper from Stockton called 'Gaddar Di Gunj'. After several more meetings and brainstorming, it seemed that Stockton was again the right place to publish from. None of us had any experience in publishing or running a newspaper organization. Under the circumstances, no one was interested in studying or making a business plan. Emotions were high, and everyone wanted action. The decision was made to start the newspaper from Stockton.
Mr. Narinder Singh Somal was a real estate broker in Stockton. He offered to share his office at no cost with what became World Sikh News (WSN). His office became a newspaper office and he provided great support throughout the publication of the paper. He also became secretary of WSN. His steadfast support for the WSN was unconditional. From time to time he also provided financial support. Some of the original meeting attendees went to Fresno, California with the message that we need financial support to start a newspaper for the Sikh cause. The response was encouraging and that day in Fresno we collected more than $20,000 to start the project. We then collected a similar amount in Stockton. We felt we had enough money to start. Prof. Manjit Singh, who had come from India with General Bhullar, offered to work for the newspaper. They both claimed to be associated with the Sant Jarnail Singh Bhindranwale in the struggle. Prof. Manjit Singh had also owned a printing press in Chandigarh, and his experience was valuable. He became the first editor of WSN. The first issue of WSN was published in December of 1984. It was published in English, and a Punjabi section was later added. We still knew very little about the newspaper business and we could not afford a printing press. We arranged for weekly printing by the Tracy press, a local newspaper in Tracy, California.
Maintaining the newspaper was very challenging, requiring a lot of effort and expense. The newspaper did not always reach the readers on time, particularly in Canada. Unsuccessful efforts were made to publish concurrently in Vancouver and Toronto. Subscription fees to the newspaper only provided for about half of our expenses. In spite of all the things done we were not financially viable.
The Punjabi community was used to reading free Punjabi newspapers that they had started receiving from different places in Canada. Advertisements in the WSN were also never much financial help. Some of the businesses which advertised in WSN received threats from the Indian consulate in San Francisco. As a result, they withdrew the advertisements. An example was a jewelry store in the Los Angeles area. After the first week of advertisements the owner called our friend Mr. Chima in the Los Angeles area to say that he was withdrawing the advertisement from WSN. The owner felt bad that he was doing so and offered to pay the fee but not have ad in our newspaper. We did not think that it was ethical to take money without providing the service and declined his offer. This is just one example how the Indian consulate and Indian government showed their ugly face in interfering with our rights to freedom of expression. Fundraising was arranged in several places throughout the U.S. by our friends and concerned fellow Sikhs. We had successful fundraising events in the Los Angeles area many times. Fresno, Stockton, Sacramento, and Yuba City, California also provided a lot of support. Chicago, New Jersey and New York had multiple fundraisers. We had one fundraising event in Dallas. I personally came to know hundreds of Sikhs throughout the U.S. due to my involvement in WSN.
Our financial problems continued until the end, but we never gave in. About half of the revenue came from subscriptions & advertisements, another quarter was from fundraising, and the rest I had to contribute. My wife was incredibly supportive and never complained.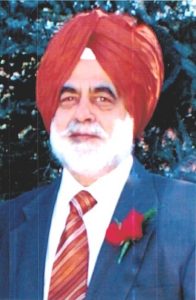 Dr. Harbhajan Singh Shergill
Prof. Manjit Singh did a good job, but when K.P.S.Gill became Punjab police chief, Manjit Singh's behavior became unacceptable. There was often news about the Punjab Police chief's unethical behavior. This news would reach our newspaper office but our editor suppressed it. When I confronted him, he explained that his daughter was engaged to the Police chief's son. I was shocked that this person who claimed to be an associate of Sant Jarnail Singh Bhindranwale now was not able to stand up to a corrupt and inhumane police officer. Because of this conflict of interest he was asked to resign which he did and we moved on. A dedicated young man volunteered temporarily for a few months until we could find another full-time editor.
Mr. R.S.Dhindsa was a journalist in an English newspaper in India. His sister had brought him out of India to help him. She brought him to Stockton. We were impressed with his skills and he was hired. He was experienced and he did a professional job. He was not interested in our ideology but he had no objection to follow it in the newspaper. After a few years he succumbed back to his old lifestyle and had to leave the newspaper.
A local person named Melanie was hired to work on the English section of the newspaper. Melanie continued with WSN until the end. She did a good job although she was not familiar with Sikh history.
We were later introduced to Mr. H.S. Bhllar by some of our friends, and soon he joined the newspaper. Mr. Bhullar edited the Punjabi section and he also became a manager. He traveled within California and sometimes even outside. Despite his advanced age, he put in a good effort. Finally, due to his health and other reasons he resigned.
Mr. Inderjit Singh edited the Punjabi section and also helped a lot in the preparation process of the Punjabi section for many years. His dedication to the newspaper was exemplary. He also trained another young man named Gurlal Singh to prepare the Punjabi section for printing, and later on to edit it as well.
For a few years, bookkeeping and accounting services were provided by Gurmeet Kaur. She was a student at the same time and balanced her studies with work at WSN. She was a great help and we are thankful for her dedication and service.
Angela was from Stockton and was a typist for the English section for many years. Amarjit Kaur also worked in the Punjabi section for a few months. Amrik Singh Gill was the manager in the beginning and worked tirelessly. Mrs. Mohinder Kaur Dosanj volunteered to work and manage the office for a few years. Later on when she joined Mr. Somal's office and she again provided voluntary help in managing and book-keeping for WSN.
Many other friends volunteered to work for the paper from other cities. Gurdev Singh Gill from Eastern Canada along with his team gave their best efforts. Unfortunately, our effort to start publication in Canada and create a Canadian corporation was not fruitful.
An angel whose name cannot be mentioned came one day to our Stockton office. This person had journalistic interests and was visiting California from India. He had been introduced to us by a friend and was very impressed with our efforts. He asked what could he do for us when he returned to India. We were surprised but we found his offer to be genuine. We asked him to take a fax machine with him and give it to our reporter in Punjab so that we could receive the news quickly. He did as we asked and our reporter was never compromised. He also arranged for us to get pictures of Sikhs who had been killed by the Indian police promptly and at a very nominal cost. We remain indebted to this young man for his efforts. We received exceptional help in Punjab from many dedicated and selfless Sikhs at great risk to their security.
There was a newspaper agency in New Delhi that mailed a variety of newspapers to requesting organizations. When we learned of their service we sent them a check in advance with a forwarding letter. We requested for the service to mail to us the local daily newspapers so we could keep up with what was going on in India. They returned the check and refused to provide any service. This was likely because they received our letter on WSN letterhead and knew we were Sikhs.
I later had an opportunity to go to Pakistan. My family had migrated from Lyallpur in 1947, and I had a great desire to see our village and that area. I had a chance to see many Sikh shrines including Nankana Sahib, the birthplace of Guru Nanak. When I was there I was introduced by a friend to the owner of Nawai Waqat, an Urdu newspaper from Lahore. We met the owner in his office, and he introduced us to Mr. Sagar. Mr. Sagar was responsible for writing about the Sikhs in Nawai Waqat. The owner of Nawai Waqat told Mr. Sagar to do anything we need. Mr. Sagar was very well versed in Punjabi & Gurumukhi, and could even do Kirtan with the harmonium. Mr. Sagar became a good source for news for us. He contributed to WSN when needed.
Dr. H.S.Shergill is a physician in Stockton, California. He was senior to me at Patiala Medical College. Dr. Shergill not only provided financial help but also contributed greatly by writing in the newspaper. He has published many books related to the current situation. His poem 'Main Han Dharat Punjab Di' has touched everyone's heart. Jagat Singh Jagga, a famous Punjabi singer, has also recorded a version of the poem. Dr. Shergill, Mr. Somal, and I remained steadfast supporters of this newspaper until the end, and even now. This support was always a problem for the Indian government. In their internal report to New Delhi the Indian Embassy in Washington wrote:
"We have not been able to break the syndicate of Tracy – Stockton. Nevertheless, we have nourished egotism among the financial bosses and now they have a firm hold on policy of WSN. It has further added to our achievement. We accept that our role has not been much. More efforts will be done to consolidate our gains."
This report was been published in WSN. One of our board members resigned at about the same time. This person's contribution was appreciated but was relatively small. We understood the achievement that the Indian Embassy was bragging about, but WSN was never dependent on any one person.
We published a raw document sent to the Prime Minister of India regarding their efforts in England, Canada, and the US. The document detailed the Indian government's payment of 48,000 pounds to Mark Tully, who at the time was a BBC reporter covering India. When we published this document we received threats from Mr. Tully's attorney. We never responded and nothing came of it.
After the June 6, 1984 attack on the Golden Temple and other Sikh Gurdwaras we tried to reaching out to other religious leaders to draw their attention to what was going on in Punjab. There was a priest named Father Kelly in Tracy, California. We met him, and he arranged a meeting for us with Bishop Mahoney in Stockton. Bishop Mahoney was a very well known champion of human rights. A group of us from the area met him at his residence one early morning. Bishop Mahoney was very sympathetic with the Sikh cause and knew the whole situation. He wanted to know what could he and other religious leaders do for us. He suggested for us to arrange a prayer meeting of all religious representatives at the Stockton Sikh Temple. This was arranged with the help of Father Raymond F. Kennedy, who was assigned by Bishop Mahoney to assist us. Father Kennedy and I became good friends. The prayer meeting was well attended. Violence against the Sikhs by the Indian government was strongly condemned. Mr. Rajinder Singh Bling was the Gurdwara secretary at the time, he did a marvelous job.
After the prayer meeting, I asked Father Kennedy to see if he can arrange for five WSO members to meet the holy father in Rome. To do that I wrote a letter to his Eminence, Francis Cardinal Arinze. He was the president of the Secretariat for non-Christians at Vatican City. He did reply to my letter. He indicated that the matter was given serious and sympathetic attention in Vatican City. He also indicated that I will hear from Excellency, the Apostolic Pro-Nuncio in Washington, Archbishop Pio Laghi. I received verbal communication from Father Kennedy that the Vatican has sympathy with us however they were concerned that there might be retribution against the Christian Community in India. Father Kennedy had worked in Assam, India previously and was very aware of how the Christian priesthood was accused and targeted for allegedly converting Hindus to Christianity. We were later informed that Mr. Rebeiro DGP of Punjab (a Catholic) did visit the Vatican before he resigned and left Punjab. It is hard to know whether our efforts had anything to do with that but we did try reaching out to the world community.
We also wrote to Jesse Jackson's Rainbow Coalition. We did get a reply that he would contact us but we never received a further response.
We wrote to President Jimmy Carter's organization but never received any response.
While working as the president of WSN and editor-in-chief from time to time, I was given the great opportunity to serve the Sikh community that I had been born into. Many good friends and dedicated individuals helped along the way, some of them do not want their names acknowledged. I have learned a lot. We were driven by anger. Oppression of the Sikhs by the Indian government was a great stimulus for our team. When Punjab ultimately had elections and the civilian government took over there was finally some relief. We had no interest in Punjab politics or which party was in power. WSN was always financially strapped. We felt no pleasure in spending our hard-earned money to support one government or the other.
In 1996, we had to make our decision on whether to continue publishing the newspaper or not. At that time we were approached by some individuals who wanted to purchase or join the newspaper. We found out that they belonged to the Indian overseas Congress. Under no circumstances we were willing to do anything with them.
WSN was mailed every week to US Congressmen and Senators. We also sent it to Canadian Parliament members and other government officials. We also mailed the newspaper to British elected representatives. To my knowledge, this was the only newspaper that provided a true story to the world. A non-Sikh Indian physician from Kashmir once asked me how we obtain the news. His family had to leave Kashmir, and he now lived in California. He explained that WSN was the only correct one and all the other Indian papers were printing government lies. Whether we succeeded in our efforts or not it was up to our readers to judge.
We ultimately decided that the time has come for us to end this endeavor, but how to do this difficult job became an issue. Mr. Somal, my good friend, suggested that we explain the decision in a final publication. I was not ready to write this. I felt very sad, and even though I knew it was a reality I was not quite ready to accept it. Finally, we decided to stop publishing the newspaper and I wrote a personal letter to each subscriber and apologize. If we owe them a refund for unpublished issues they could let us know we would return the money. We did that and we had to return only about $2000. In the end, we owed about $80,000 to the bank, personally guaranteed by me. My friends in Stockton raised about $10,000, and I paid the rest.
WSN provided an invaluable service, and it would not have been possible without the help of numerous friends and colleagues. Some of the names I have mentioned in the preceding paragraphs. There are many additional individuals whose names we have decided to not publish to ensure their safety, but without their help this endeavor would not have been possible. The only way to repay this debt is to preserve this material for the coming generations. It is hard for political papers to become economically independent. It was the selfless service of my friends that we were able to survive for 12 years. We are trying to save all the information we have on Sikh Holocaust and Sikh genocide on this website for the benefit of future generations.
Gurinder Singh Grewal, M.D.