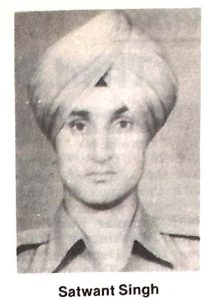 Washington — The situation in Punjab was the major issue of human rights concern in India in 1984, the US state department said in its annual report on human right practices in 1984.
Reviewing the Indian decision to use military forces to remove armed extremists from _ the Golden Temple, the report noted that while official figures had claimed that this resulted in 574 deaths, nonofficial sources said the toll was much higher.
It said anti Sikh rioting, following Indira Gandhi's assassination in October last year, had ended in the death of more than 1,200 persons and added that acts of violence and sabotage still persisted in Punjab, which remains closed to foreign visitors without a special permit.
The state department said the government "does not engage in political killing but communal differences increase the occurrence of political killing."
It's said whereabouts and the precise number of those arrested in Punjab under the terrorist affected areas act since early June were not known. Noting that while torture was prohibited by law, press reports had often asserted that it occurred, the state department said ''there is no doubt that the police brutality is practiced in India and conditions vary from state to state and by locality. However, there is no evidence that state governments direct or condone such violence," it added. The report said the authorities continued to invoke special powers in disturbed areas of Assam and Punjab. Giving some military and police official exceptional authority including to search and arrest without warrant and shoot to kill in some circumstances.
The state department said ''in October the Punjab Government registered a case against an Indian citizen representing a foreign news agency under provisions concerning provoking riot and disaffection among communal groups."'
Associated Press reporter Brahma Chellaney is facing preliminary charges of sedition and inciting communal discord in connection with his reporting on the Army assault on the Golden Temple in June last year.