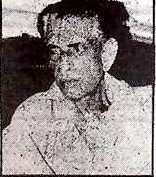 CALCUTTA: Satyajit Ray who showed a new path to Indian cinema gaining international renown for it died here on Thursday at the Bellevue clinic herein the capital city of the Eastern Indian state of West Bengal
Ray was 71. He is survived by his wife Bijoya and son Sandi who were at his bedside when the end came at 5:45 p.m.
Ray was admitted to the clinic for a routine checkup on Jan.27 but developed heart and respiratory complications. He never recovered and had been on ventilatory support for the past few days.
Ray received the special Oscar in recognition of his "rare mystery (of the art of motion pictures" on March 16 and the Bharat Ratna the highest civilian award the same month.