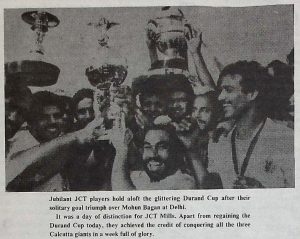 MADRAS: India, Reuter: Arguments over pitches, swearing and accusations of intimidator bowling marked the four match test series between India and West Indies.
But it ended on Friday with a spectacular performance by 19yearold spinner Narendra Hirwani, who took a record haul of 16 wickets on his test debut, Albeit on a highly suspect pitch.
The 255run victory was India's first success against the West Indies since 1979,
The series ended 1-1, a disappointment for the West Indian side after their poor World Cup showing last year.
Yet it had started well for the tourists, they won the first test in New Delhi by five wickets, after skittling India out for 75 — their lowest total in tests between the two countries.
But this game, like many tests on the Indian subcontinent, contained debatable umpiring decisions. With West Indies unhappy over the five LBW decisions given against them.
Dispatches surfaced again after a rain affected draw in the second test in Bombay.
Fast bowlers Patrick Patterson and Courtney Walsh dismissed India for 173 in their second innings with Liberal use of bouncers, and West Indies Captain Viv Richards told reporters his pace men were only answering Indian tactics.
"We play according to what we get. The guys retaliated a bit," Richards said.
Indian Skipper Dilip Vengsarkar was upset about an Indian Cricket Board announcement that he might be fined or sacked for writing articles about test matches while playing in them.
"I didn't expect these statements during the match, it does put pressure on our players," he said after the game.
The issue was shelved but not resolved by an injury to Vengsarkar which put him out of the final match.
Controversy continued in the drawn third test in Calcutta, where both teams amassed over 500 runs on a placid pitch in their first innings.
India's Mohammad Azharuddin, who made 60, survived two confident appeals for his dismissal, leading to a bitter row between umpire Piloo Reporter and Richards.
An Indian official alleged that Richards used "filthy language" after the umpire rejected an appeal for a catch off the bowling of Walsh, and follow edit with angry words when Reporter rejected an LBW appeal the very next ball.
But those incidents paled beside Hirwani's performance on a Madras pitch which West Indies Manager Jackie Hendriks described as "a dis grace, a minefield".