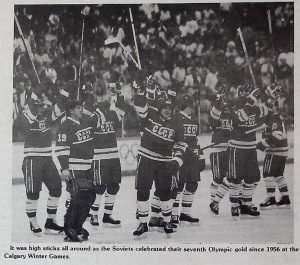 EDINBURGH, Reuter: Scottish and English rugby Union Players are being questioned about damage to the historic Calcutta Cup.
It was apparently taken by some of the players after Saturday's five nations championship game at Murray field, top English official Dudley Wood said on Monday.
The 111yearold trophy, made in India from melteld down silver rupees, disappeared from an Edinburgh Hotel just a few hours after England's 96 win.
It turned up again two hours later, but was dented and will have to be repaired before being handed over to the English Rugby Football Union (RFU).
PESARO, Italy: Zaire-born Italian Sumbu Kalambay retained his World Boxing Association (WBA) middleweight crown on Saturday in the face of a tough challenge from Jamaican Mike McCallum.
The three Latin-American Judges unanimously awarded Kalambay, 31, the fight on points after the scheduled 12 rounds,
McCallum, who resigned his junior middleweight title after three years on top in order to fight middleweight, had never before lost a professional fight.
ISLAMABAD: A Polish climber has made the first winter ascent of broad peak, an 8,048 meter mountain in Kashmir, an expedition spokesman said on Monday,
Maciej Berbeka, 33, from Zakopane near Krakow, reached the summit alone on Sunday after his colleague, Alek Lwow, was forced to stop through exhaustion.
LONDON, Reuter: Full-back Paul Thorburn kicked a last-gasp-penalty to land wales their first triple crown since 1979 on Saturday and they now have their sights set on clinching the five nations rugby union championships outright.
Wales lost much of the glitter that was lit up this season's championship but came from behind to beat Ireland 129 in Dublin and made sure of at least sharing the title with France, whom they must beat to complete a grand slam on March 19 at Cardiff Arms Park.
"NAGOYA, Japan: China's Zhao Youfeng won the Nagoya's women's marathon on Sunday in an Asian best of two hours 27 minutes 56 seconds.
Zhao, 22, competing in her second marathon, outran prerace favorite Carla Beurskens of the Netherlands in the final seven kilometers to better the previous Asian best of 2:29:37 held by Misko Miyahara of Japan.
MOSCOW: Alexander Popoy of the Soviet Union cleaned and jerked 242.5 kilograms to set a world record in the 100 kg weightlifting category, Tass news agency reported, The previous mark of one kg less was held by pavel Kuznetsoy, also of the Soviet Union,
Popov set the record at the friendship cup international tournament in Tallinn, capital of Soviet Estonia, MADRID: World Champion Jansher Khan outshone Jahangir Khan in a two hour marathon to win the Spanish open squash final 59, 9:6, 96, 9.0 'on Sunday.
Jansher, who toppled fellow Pakistani Jahangir as the world's top tanked player after beating him seven times in a row last year, reinforced his supremacy with a brilliant display of retrieving to take the 7,000 dollar first prize.
Jahangir started well and led throughout a first game that was full of long rallies down the side walls.
SYDNEY, Reuter: Australia suffered their first defeat in the World Youth Cricket Cup on Tuesday, beaten by 32 runs by Pakistan, but qualified comfortably for the semifinals.
On Friday they will meet England, who held on to fourth place in the qualifying round Robin competition, beating New Zealand by 39 runs,
The other semifinal, on Thursday, will be between Pakistan and West Indies, who predictably handed out a hiding to the International Cricket Conference Associates.
The Australians won six of their seven qualifying games, the West Indies and Pakistan five each and England four.
Any hopes India had of squeezing Past England disappeared when they were beaten by Sri Lanka by 50 runs.