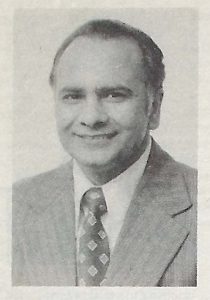 DR. JOGINDER S. GHUMMAN, was born to S. Nihal Singh and Sardarni Piar Kaur at village Ugohi SialKote (now in Pakistan) in 1939. He got his preliminary education at KhaIsa College, Amritsar, before joining Government Vety, College Hissar.
Dr. Ghumman was an assistant professor at Punjab Agricultural University, Ludhiana, 19621975 when he migrated to U.S.A. Dr. Ghumman worked for University of Pennsylvania and Stanford University until 1981. Prior to joining these universities he got his doctorate in. Veterinary Pathology from School of Vety Medicine University of California, Davis.
In 1981, Dr. Ghumman started his own business of small animal hospitals. His wife, Mrs. Gurcharan Kaur who was the Principal of Master Tara Singh Women College, Ludhiana, for many years now assists Dr. Ghumman in managing the two of the four hospitals in the Bay area. Their son, Tej Paul, 22, is studying to be Veterniarian. He is the second Indian and Sikh to get admission in Doctorate of Vety Medicine programme at the University of California, Davis. The younger son, Mandeep, wishes to be a physician and he is very well on the way to achieve his goal. Dr. Ghumman a highly qualified Vety scientist, is a typical JatSikh and devoted person. In the selection of his junior colleagues, he had always shown his preference to the people of his own area. Even at present, two of his veterinarians are Dr. Harvinder Singh Kelly and Dr. Kanwaljit Singh Mann. 'Ghumans are very popular in: social and religious circles and donate liberally for these causes.