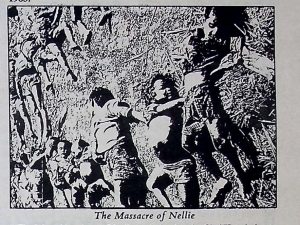 NEW DELHL, India, Jan. 5: Reuter: An indefinite curfew has been clamped on parts of Ahmedabad in Western India after clashes between Hindus and Moslems, police said today.
They said more than 20 people were injured in stabbings and when police opened fire to disperse Hindus and Moslem who clashed in the old walled quarter of the city last night.
The Hindustan Times newspaper said an indefinite curfew was clamped on the worst hit areas of the city to prevent further fighting between the two communities, who are almost evenly divided among the 2.5 million population.
There were conflicting reports on the cause of the violence. One version blamed it on a quarrel which broke out between Hindu and Moslem groups taking part in the city's traditional sport of Kite Flying.
Other sources said the trouble flared when a procession passing through the walled quarter was stoned.
Last July more than 50 people died in riots between the two communities in Ahmedabad.