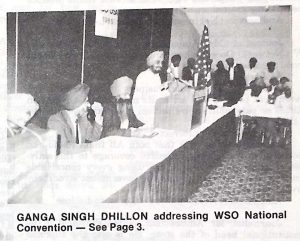 London — Irish air traffic controllers recorded "a dull bang, a gushing noise and finally a human shriek" in the final seconds of the Air India crash that killed 329 people, it was reported Sunday.
But investigators so far have found no_ evidence bomb exploded aboard the craft, which inexplicably plunged into the Atlantic Ocean off the coast of Ireland on June 28, The Observer newspaper reported.
Crash investigators are "moving toward" the theory the cause of the crash might have been aircraft failure or pilot error, the newspaper said.
But the Press Trust of India news agency reported from London Sunday that fragments of metal have been found in the bodies of some victims, strengthening the suspicion that an explosion caused the disaster.
The agency quoted a senior member of the international team investigating the crash as saying that piece of metal were found in some bodies and shards of glass were found embedded in one of the plane's lavatory doors.
The evidence '"strengthens the belief of the investigators that there was an explosion, but they are not sure about the cause of that explosion," the agency said.
The plane, flying from Montreal to New Delhi with 329 passengers and crew, plunged into 6,000 feet of water 120 miles off southwest Ireland while it was heading for London's Heathrow Airport to refuel.
The Observer newspaper said investigators stressed that without recovering the aircraft's two "black box" flight recorders from the bottom of the sea, the exact cause of the disaster may never be known. It quoted Canadian investigator Arthur La Flamme as saying that air traffic controllers at Shannon Airport taped the "final horrifying seconds" of the flight.
"A cockpit microphone picked un a dull bang. A gushing noise and finally a human shriek," it said.
The Observer quoted a senior investigator at Cork, Ireland, where an international team of crash experts is based, as saying that if there had been a bomb aboard, "some evidence" of it would have turned up among the 131 bodies recovered and the 4 tons of wreckage taken from the sea.
"Evidence has also emerged which suggests that the jumbo did not break up at 31,000 feet but probably hit the sea more or less in one piece," the newspaper's aviation reporter said.
Initial inspection of the recovered bodies "indicates that some died from decompression and others from drowning," the reporter said.
"Examination of the bodies has failed to reveal any burns, shrapnel wounds or pieces or seat burned on to bodies," which would have been the case if there had been an explosion on board, it said.