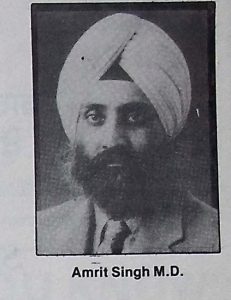 FROM
Whether it's A Check-Up Or Urgent Care,
We Think You Deserve It !
Complete family medical care
with or without an appointment.
Fast, economical medical services.
Physical Check Up
WHEN YOU NEED MEDICAL CARE
YOU WANT IT NOW!
Full Time Physician on Duty
AZUSA FAMILY HEALTHCARE & URGICENTER
Open 8 am to 9 pm – Mon. thru. Fri.
9 am to 5 pm – Sat. and Sun.
810 Alosta Avenue, Azusa, CA 91702
(818) 969-9651
In the Foothill Shopping Center
WE'RE BRINGING ADVANCED MEDICAL CARE HOME