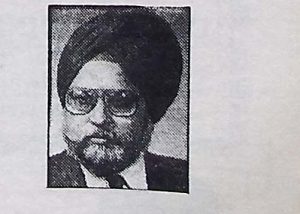 Greal Lakes Gas Transmission in Detroit announced the appointment of Narinder J.S. Kathuria as secretary and general counsel, responsible for all secretarial, legal and risk matters for the company.
Kathuria has been secretary and general attorney since 1980. He joined Great Lakes as a staff attorney in 1975 and was promoted to assistant secretary and general attorney in 1978.
Kathuria holds a degree from Columbia University School of Law and a degree from Delhi University of India. Great Lakes Transmission, equally owned by Detroit based American Natural Resources and TransCanada Pipelines of Toronto, transports Canadian natural gas through a pipeline to Customers in the United States and eastern Canada.