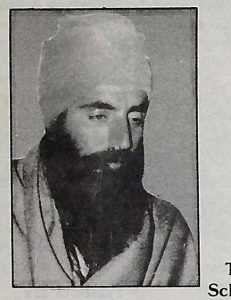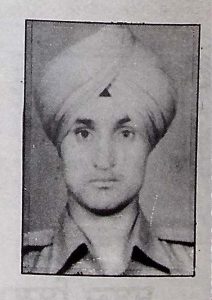 On
Saturday, Sunday,
September 19 & 20, 1987
At
Sikh Gurdwara Stockton
1930 Grant Street, Stockton, California
The Sikh Youth Of California And The Stockton Sangat Has Scheduled A Convention On An International Level That Would Take Place At Stockton Sikh Gurdwara On September 19 and 20, 1987. The Convention Will Be Dedicated To Those Valiants Of The Sikh Nation Who laid Down And Are Laying Down Their Lives For Upholding The Name Of "Khalsa Panth" And Also In The "Sikh Freedom Movement" Of Khalistan. The Objectives Of The Assembly Are To:
Encourage the Sikh Nation to take active part in an International Civic and Political Organizations.
Refresh the memories of general masses about atrocities committed against minorities, particularly, the Sikhs, Muslims and the Christians, in India.
For a "Panthic Committee" or a Coalition on USA and International level to expedite co-ordination for the achievement of Khalistan and to encounter vicious propaganda by the Indian government against the Sikh Freedom Movement.
Announcement of new structure of "Sikh Youth of California".
Any new agenda from the floor.
PROGRAMS:
Akhandpath Prarambh: Sept. 18, 1987 at 9:30 a.m.
Bhog: Sept. 20, 1987 at 9:30 a.m.
Convention:
Saturday, Sept. 19, 1987 from 10:00 a.m. to 6:00 p.m.
"Delegate introductions, short speeches and discussions on above
referenced objectives.
Sunday, Sept. 20, 1987 from 10:00 a.m. to 6:00 p.m.
"Speeches by eminent American political leaders and many well known
Sikh, Muslim and Christian leaders.
Therefore, you or your representative is cordially invited to
participate and honor the SIKH NATION.
FOR MORE INFORMATION, PLEASE CONTACT:
Ajit Singh Khalsa
39 Gateway Ct. #D-1
Stockton, Ca. 95207 (U.S.A.)
RES.: (209) 951-0400 BUS.: (209) 943-3846
Bhajan Singh Kahlsa
RES.; (408) 246-5231