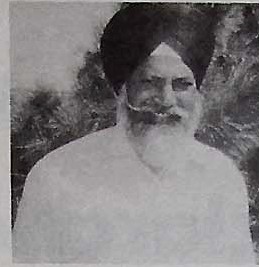 Daljeet Singh Gill is a close Relative of Batth family. He was born to Sardarni Balwant Kaur and S. Avtar Singh Gill at V. Chak #203 District Lyallpur (now in Pakistan); Gills had to migrate to India at the time of partition in 1947. Gills parents were well know landlords of the area. The young Gill not only maintained the family's traditions but also earned a great name in this profession:
Daljeet, after Matriculation, took the responsibility of managing their agricultural farm at Village Dhul Kote. Gill's family migrated to USA in 1971. They had to struggle hard before settling down into the agricultural profession. Here too, heis known as a successful farmer of the Fresno area,
S: Daljeet Singh was married to Sardarni Mohinder Kaur in 1956. They are the proud parents of four children Kulwant Singh, Kulwinder Singh, Satwinder Kaur and Satwant Singh, but unluckily Mrs Mohinder Kaur left for heavens abode in September 1986, leaving behind a large family to mourn and remember. She was the real sister of Batth brothers.
Gills have firm belief in Sikh faith they are always on the forefront for every sewa they could render to the community.