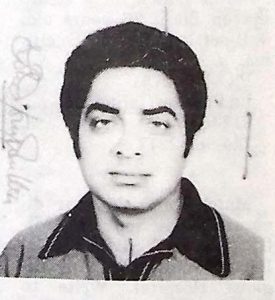 For search leading to the arrest of Sukhdip S. Dhillon — also known as Steve Dhillon — of Dhillon farm Darvash Pind (near Phagwara), Punjab.
(A U.S. Citizen)
He also lived in California with his previous wives and children. Mr_ Dhillon has jumped bail in a case related to stealing of his own children (children have been recovered). The bail was posted by his younger sister for $50,000 00 U S in San Jose, California. Using her home as security. Because Mr. Dhillon has jumped the bail, the bail bond company will have to sell her home to recover the bail bond money ($50,000 O00).
Please help to save her home and also earn a reward of $5,000.00 (five thousand).
Mr. Dhillon stayed for about two months at A6541 Main St in Vancouver, B.C, Canada. He also has relations in Toronto, Ottawa. Washington state, Indiana and in the Houston area
For details and reward. Please call Collect: Sparacino Bail Bonds. San Jose. California. Tel.: 4082939136.
Warrant of Arrest Superior Court of California, County of Santa Clara. California. Under case No. 857 15 (3291983)
2 Warrant of ArrestU S District Court North District. California Issued in San Jose docket No 583070MB (5583)
(Please be informed that this offer has an expiration date)
Call collect 408293914 36, Sparacino Bail Bonds.