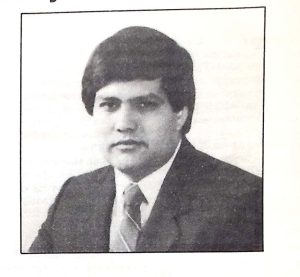 MOHINDER S. MANN, Attorney, has been elected as a member of the Democratic Party Central Committee for the County of Santa Clara, State of California. The committee is the official local branch of the Democratic Party. It is responsible for formulating local party policies as well as overseeing daily party activities. Mr. Mann has served as an associate member thereof for the past eight (8) years.
Mr. Mann is also the President of the East Valley Democratic Association. In 1984, he was appointed by the San Jose City Council to serve on the Commission for the City Traffic Appeals Board.
Mr. Mann practices law in San Jose, California. He received his Juris doctorate from the University of Santa Clara, and his Bachelor's degree in Political Science from San Jose State University. Anyone interested in hearing more on the Democratic Party on becoming involved in the party may contact Mohinder Mann at (408) 2871600.
P.S. Mohinder also represents over one hundred, (100) individual Sikhs from Bhopal, India, against the Union Carbide Co. That case arises out of the gas leak which took place in Bhopal in Dec. of 84. The case was filed in San Jose, California and has been consolidated with other cases in Manhattan, New York. The clients are expected to receive compensation for their bodily injuries. Anyone who may have injured relatives in Bhopal, India may contact Mohinder at the above phone number.