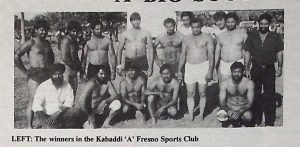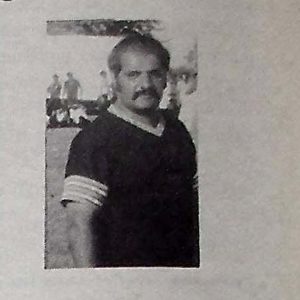 WORLD SPORTS
BUENOS AIRES, Reuter: Brazil, three times world soccer champions, is expected to make wholesale changes following their shock elimination in the South American Cup, but directors gave conflicting Opinions as to whose heads would roll.
Julio Lopes, head of the Brazilian delegation at the tournament, hinted that Coach Carlos Alberto Silva and his assistants would get the sack.
He said there would be a complete overhaul of soccer in Brazil after their catastrophic 40 defeat by Chile last night in a group B decider in the Western Argentine city of Cordoba.
"A total restructuring will be necessary in our country", Lopes said.
But Brazilian Football Federation (CFB) Vice-president Nabi Abi Chedid blamed some players and said Silva's contract, which ends in December, would be respected.
ZURICH: The 1990 World Cup football finals in Italy are to have an unchanged format including the penalty shootouts which were a controversial aspect of last year's tournament in Mexico, OSLO, Reuter: Morocco's world record holder said Aquita set the World's best time this year for the 1,500 meters when he clocked three minutes 30.69 seconds at the Bislett games grand prix athletics meeting, "Really tried to beat my own world record", Aquitta said "but conditions were not perfect tonight, I think it was too windy and cold".
RIBERA, Sicily, Reuter: Italy's Patrizio Olivia, 27, quit boxing after losing his World Boxing Association (WBA), Junior Welterweight title to Argentina Juan Martin Coggi.
LONDON: Ireland's 5,000 meters world champion Eamon Coghlan will undergo minor surgery for a knee injury
ATLANTA, Reuter: Olympic "XA marathoner Joseph Nzau of Kenya won the men's competition in the 10,000 meter Peachtree road race.
The 38yearold Kenyan, who has been plagued with injuries since competing in the 1984 Olympics, outdistanced Gidamas Shahanga of Tanzania and American Bruce Bickford to win with a time of 28 minutes, 34 seconds.
"Any time you have this kind of world-class field, you never know what to expect", said Nzau, who has been competing for 17 years.
"Y has been around for a long time", he added. "I know them all. I couldn't worry about them, I just ran my race. Not bad for an old man".
Nzau, who now lives in Laramie, Wyoming, is currently training for the 10,00 meter event in the 1988 Olympics.
The race, which was held at Atlanta's Piedmont Park, attracted a field of 25,000. It is one of the largest road races in the United States.
BUENOS AIRS, Reuter: Peru was held to a 11 (00) draw by Ecuador in the closing South American Soccer Cup group a match failing to snatch a semifinal place from hosts and world champions Argentina.
The draw left Peru, which needed to win by a four goal margin to qualify, with only two points, one less than Argentina, Ecuador, beaten 30 by the World Champions on Thursday, ended with one point.