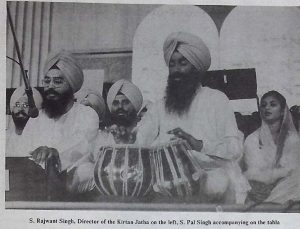 By Amarjit S. Buttar
THE May 18, 1983, issue of the daily Connecticut newspaper. The Hartford Courant refers to a new book "The F Plan Diet" by British author Audrey Eyton. It says that only a high fiber diet is more beautiful which is found in whole grain cereals, and breads, dried beans and other legumes, dried fruit, berries, broccoli greens, baked potato with the skin and fruits that are high in Protein. Eating fiber filled foods satisfies the stomach with bulk and provides large amount of non-absorbable matter that swiftly passes through the Colon. The "F Plan Diet" is almost vegetarian in selection of recipes.
We have shown how all the essential elements of food or proximate principles are found in greater quantity and better quality in vegetable foods. Vegetable foods are not only complete foods but also supply perfect food whereas meat eating is animal murder and is morally unjust vegetable and milk food are also economical foods, as, in every pound of meat you pay for 3/4 pounds of bad water which it contains.
All those, therefore, who do not wish to be the slave of their palate, should give up the most baneful habit of meat eating and wean others from the same and if the young Sikh boys started a campaigning the holy city of Amritsar in Punjab to ban the sale of meat, there was nothing objectionable in that and instead of welcoming it, the government started arresting them and putting them in jail.