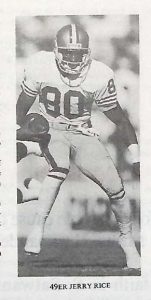 LUCKNOW, India, Reuter: The Netherlands, favorites to recapture their title, were held toa surprise 11 draw by Spain in a rough group match in the Indira Gandhi Gold Cup Men's Hockey Championship 'on Tuesday.
In the other group match, defending Champions Pakistan took a one point lead over the Dutch by trouncing Malaysia 51.
The Dutch dominated the first half of their clash, seizing the lead in the 17th 'minute through a Marc Delissen penalty stroke, awarded after Spanish defender Miguel Ortego hooked Erik Parlevliet.
Spain went flat out for an equalizer the second half and were rewarded in the 41st minute when Juan Beltran pushed home a rebound from a penalty corner.
Only a brilliant 68th minute penalty save by Frank Leistra from To no Iglesias, after the Dutch keeper had brought down the Spaniard, preserved a point for the Netherlands.
Pakistan played smoothly from the outset and went ahead in the eighth minute through a fine field goal from inside right Tahia Zaman.
Ganar Ibrahim ensured a comfortable halftime lead with a fierce shot from the top of the circle in the 30th minute.
Five minutes in to the second half substitute Zahid Sharif was blocked in the circle and Ibrahikm added his second from the spot.
Malaysia reduced the deficit in the 47th minute when Sivabalan scooped in a penalty comer, but Pakistan quickly got back on top.
Zahid Sharif scored Pakistan's fourth goal in the 55th minute and substitute Irfan Zhmed added a fifth 10 minutes later.