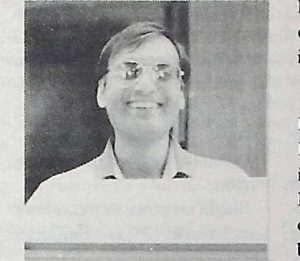 DR. GURPARTAP SINGH BASRAI Phar:M.D. is a very popular personality in every sphere of activity and circles. He was born on Dec. 21, 1951 at V. Khokhran Kalan near Phagwara, District Jullundur, Punjab. His father S. Uttam Singh was highly respected figure and was one of the founding members of Gurdwara Freemont.
Dr. Basrai graduated from University of Pacific, Stockton, Ca., in 1977 with doctorate in pharmacy. He migrated to Marysville in May 1967. He started showing his leadership qualities in his early days of his life. He was the Vice-president of the Indian Students Association in Yuba College in 197071.
Dr. Basrai acquired business, Mowry Medicine Pharmacy in Dec. 1979, He also acquired Washington Medical Pharmacy in 1982. He is the Chief Executive Officer of LV. Management Group. His brothers Karan Pal Singh (elder) and S. Harpartap Singh are not only the partners but they have contributed through their hard work and sincere devotion.