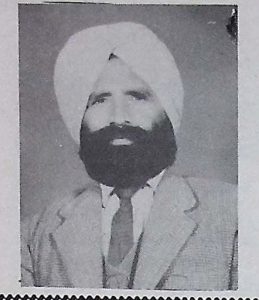 FRESNO, Ca: A large number of friends and relatives joined in Antam Ardas for the late Kishan Singh Sandhu, popularly known as Sarpanch.
Mr. Sandhu migrated to the USS. from village Ramsinghpura, district Ganga Nagar (Rajasthan) approximately 17 years ago where he served as a Sarpanch for a long time.
He is survived by his wife, Mrs. Swaran Kaur, four sons Joga Singh, Balwinder Singh, Rajinder Singh and Hardeep Singh and three daughters.
The deceased was the brotherinlaw of Lakhmir Singh Cheema of Los Angeles.